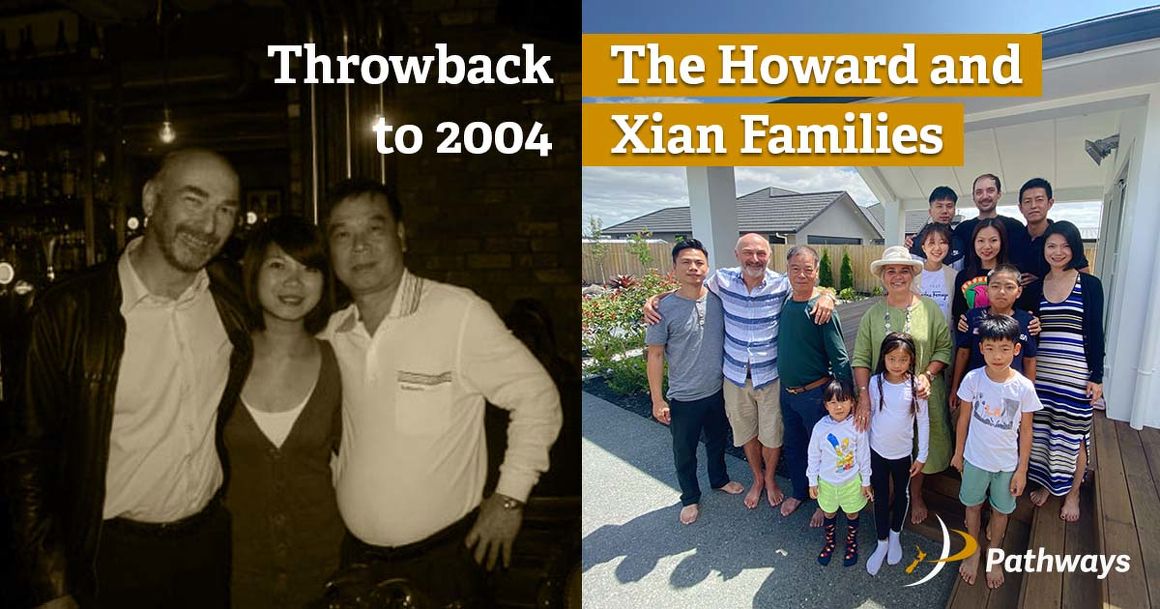 26 Aug 2021
The Pathways business began, and has been built upon, its strong, genuine and longstanding relationships with our clients.

In 2000, Pathways assisted with the student visa and education requirements for Candy Xian and her brother Paul from China. After Candy graduated from Waikato University in 2004 she began working for Pathways – and now, 17 years later, her sister Abby is also working at Pathways!

The Howard family recently caught up with all of the Xian family in Hamilton!
Back...