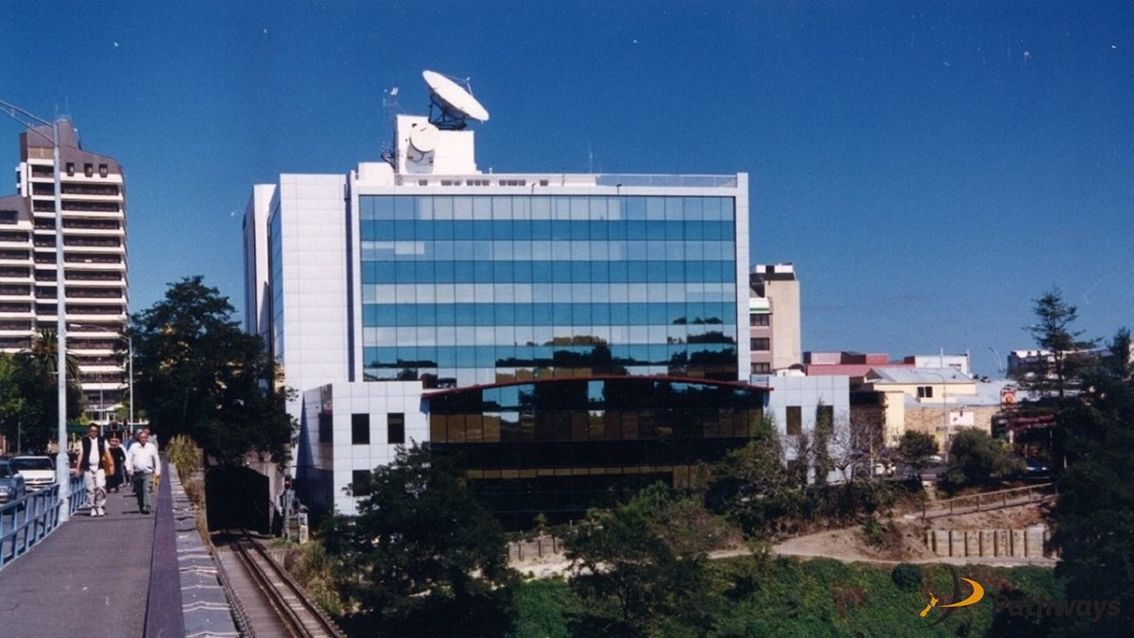 6 May 2021
1995. The International Group relocated from the KPMG building in Alexandra Street to the top floor of No 1 Bryce Street in the Hamilton CBD, overlooking the Waikato River.

The business had just a small corner office and shared the floor with the regional TV station Coast to Coast TV. The IRD tenanted the first 3 floors and there was a mix of tenants on the 4th floor including TeamTalk and Institute of Chartered Accountants. As time passed the Group expanded its office to take up a third of the top floor, and the IRD gradually acquired the rest of the building – but we were always on top of the IRD!

The office had a great outlook over the Waikato River and to the north and turned out to be our home for the next 24 years!
Back...