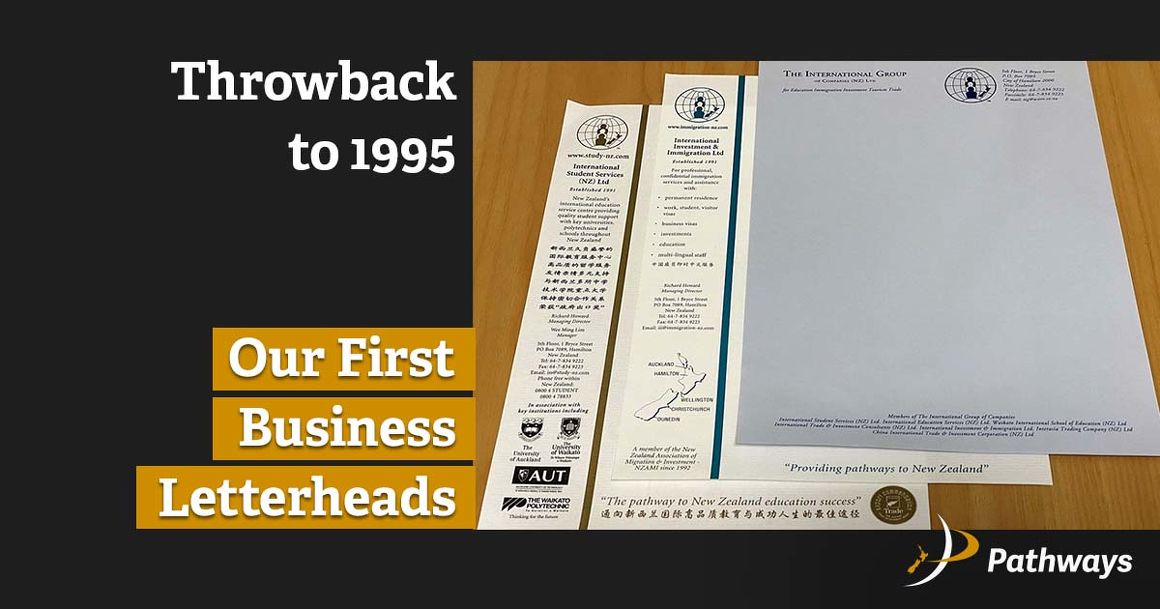 13 May 2021
The business had big plans when it was first established as The International Group with a vision to promote New Zealand education, investment, tourism and trade. Because Richard had a background in investment banking, he was keen to eventually progress the business towards becoming a niche internationally focussed investment firm. However, with no international background, he recognised that international education and immigration provided the opportunities to gain international connections and, importantly, an understanding of other cultures and business practices which would potentially form the foundation of his intended investment business.

The main trading companies at this time were International Student Services (NZ) Ltd and International Investment & Immigration Ltd, and we can see from the original company letterheads that the business philosophy of providing "pathways to New Zealand" was the plan all along.

In pic - the companies' first letterheads after moving into the Bryce Street office in 1995.
Back...