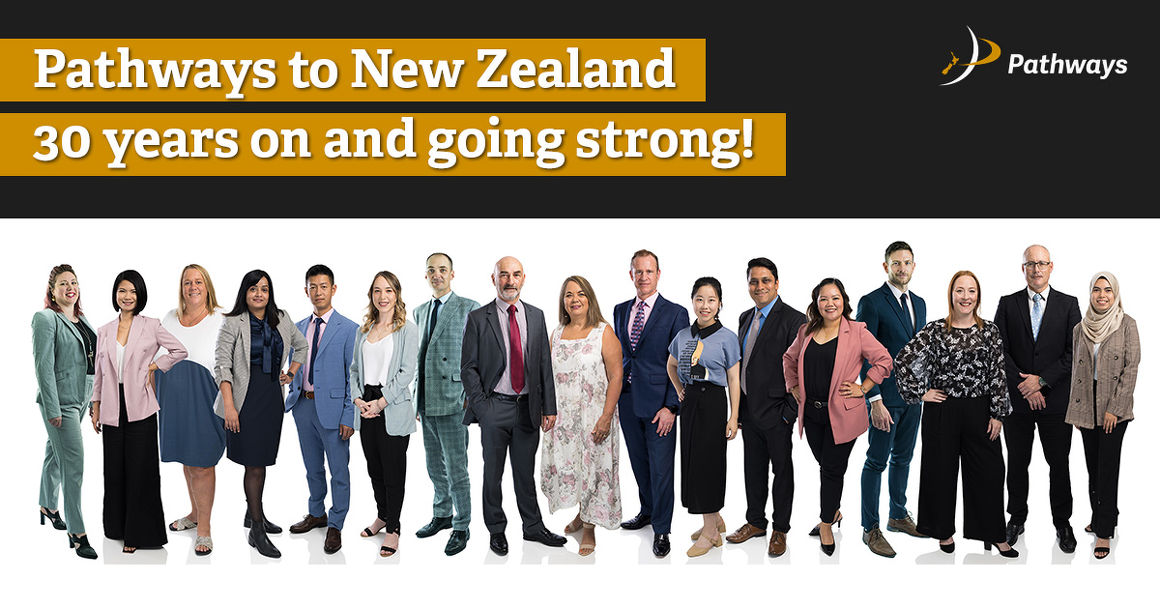 31 Mar 2022
From a small husband & wife business in 1992, Pathways to New Zealand has come a long way to now being one of New Zealand's longest established, most successful, and reputable professional providers of New Zealand immigration and visa services. Over these last 30 years Pathways has assisted with the visa requirements of over 20,000 clients, from over 110 different countries, and facilitated the investment of hundreds of millions of dollars of migrant funds into New Zealand. We could not have achieved any of this without the many wonderful staff we have had, and continue to have, over these last 30 years and who have always gone that extra mile to help our clients achieve their dream of living in New Zealand.

Success is a journey, not a destination – and we do not have time to celebrate, as we have never been busier than we are right now!!

Here's looking forward to the next 30 years!
Back...