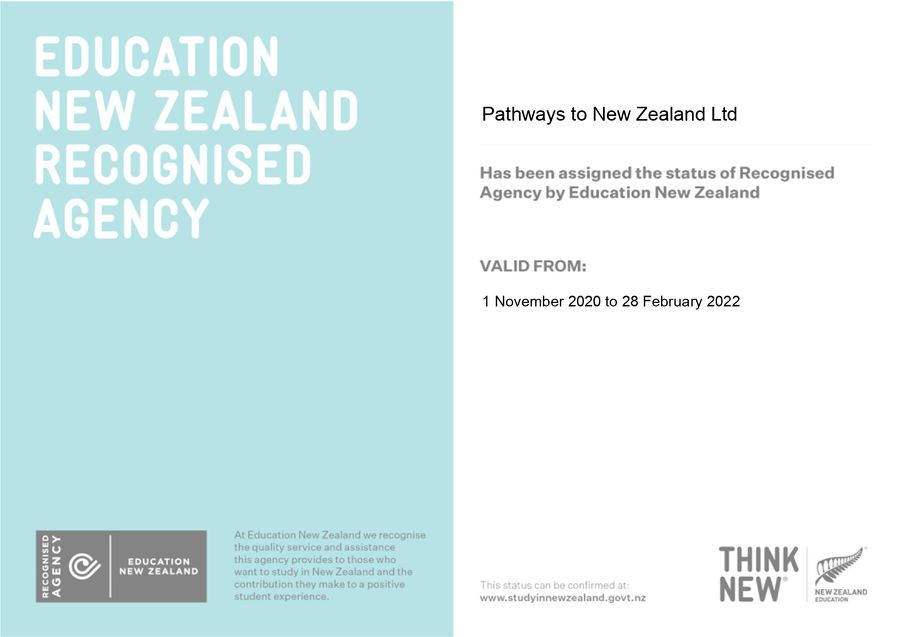 15 Dec 2020
Pathways to New Zealand Ltd is very pleased to have its Recognised Agency accreditation renewed by Education New Zealand (ENZ) to February 2022.

The Pathways business began assisting international students from 1992, and our later success in opening the China education market was recognised with a Government export commendation award in the year 2000.

The company is proud of its long involvement in international education, and the wonderful achievements of the students it has successfully placed with the many quality education institutions throughout New Zealand.

Talk to one of our licensed immigration advisers if you are planning to study in New Zealand.