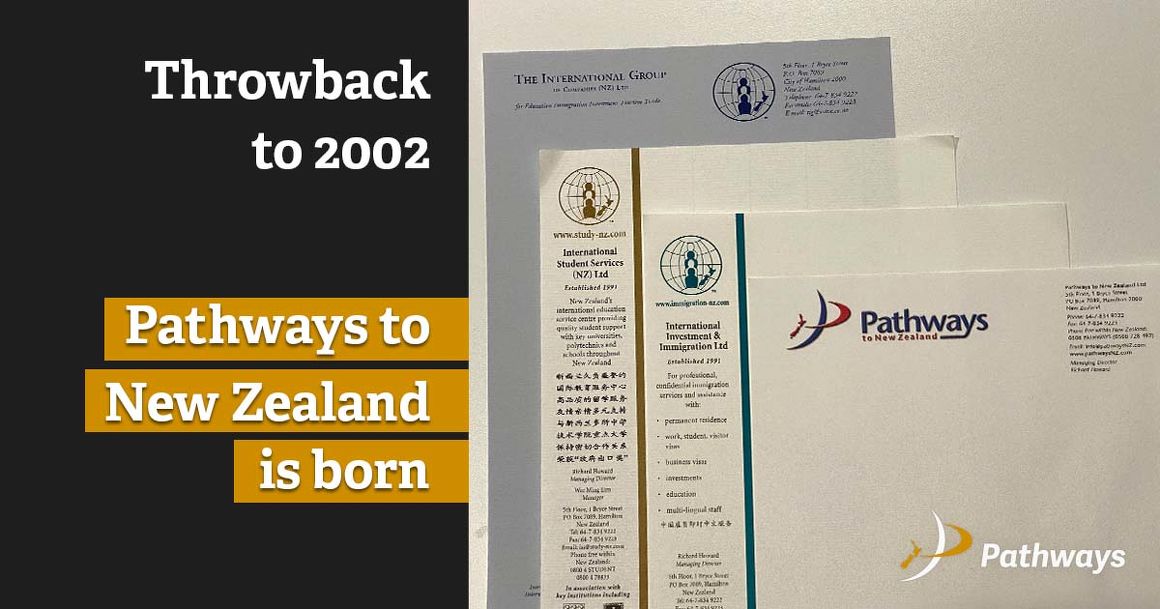 22 Jul 2021
The focus of NZ education institutions was all about Chinese student numbers, and not about quality – and it was time for a change!

Our immigration business had continued to grow strongly and so, in 2002, ten years after we began, we merged International Student Services (NZ) Ltd and International Investment & Immigration Ltd, and renamed the business as Pathways to New Zealand Ltd.

The new business was rebranded with a new logo and letterhead to replace those of our previous businesses.
Back...