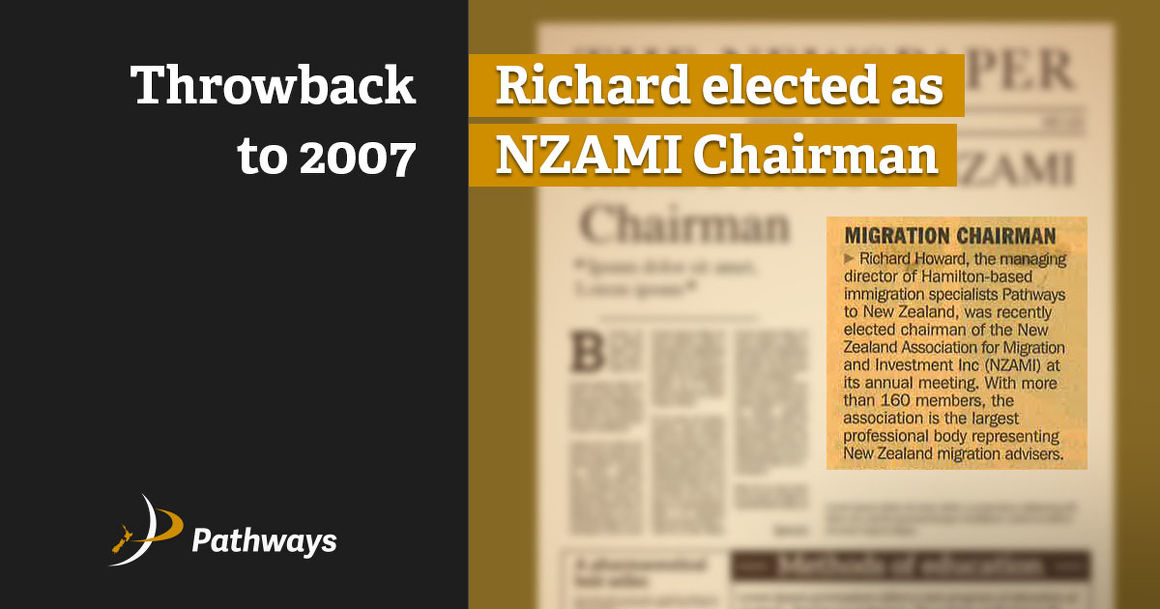 9 Sep 2021
Richard was elected as Chairman of the New Zealand Association for Migration & Investment Inc (NZAMI).

The NZAMI was established in 1989 and remains the main professional association representing immigration advisers and those with an interest in immigration in New Zealand. Richard had been a member since 1992 and had served 2 years on the board before being elected Chairman.

In pic – News article from the Waikato Times dated 20 August 2007.
Back...