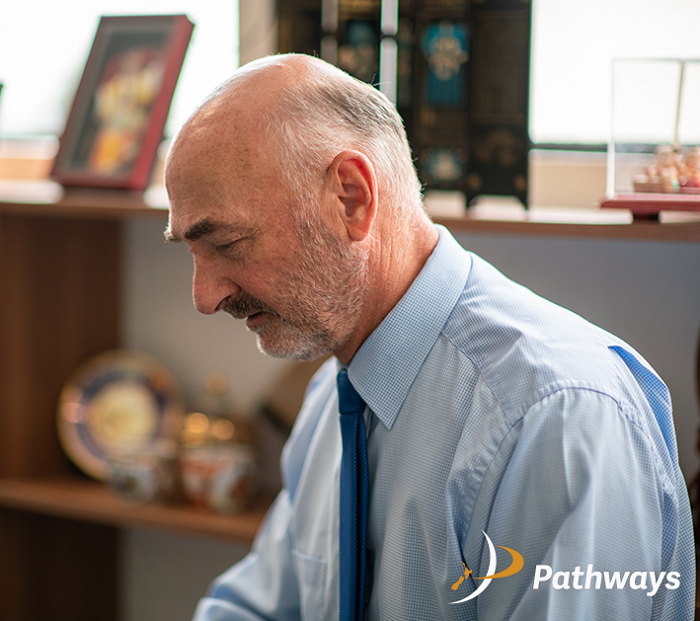 12 Feb 2020
INZ have released the new immigration instructions for the Parent Category visa, coming into effect on 24 February 2020. These new instructions are the formalisation and finalisation of changes announced on 7 October 2019, and they impose a much higher income requirement on New Zealand resident or citizen children, who are seeking to sponsor a parent for residence.


Summary of the major changes
As already revealed in last year's announcement, the former two-tier system for the Parent Category visa has been removed, taking away multiple options for establishing financial eligibility. Previously you could meet the requirements by transferring $500,000 to New Zealand, or having enough lifetime income, or through being sponsored by a New Zealand resident or citizen child (and their partner), provided they had sufficient income, either individually or jointly.

Under the new policy a parent is only able to be sponsored by their New Zealand resident or citizen child and only if the annual taxable income of that child, or their annual taxable joint income if relying on the child and the child's partner's income, is at or above the below approximate levels. The new financial requirements are based on a median salary (currently NZ$53,040) and will be reviewed each year:


Child sponsoring one parent
NZ$106,080

(2 times the median salary)

Child sponsoring two parents
NZ$159,120

(3 times the median salary)

If the sponsoring child is also relying on their partner's income for the sponsorship:



Child and partner sponsoring one parent
NZ$159,120

(3 times the median salary)

Child and partner sponsoring two parents
total income NZ$212,160

(4 times the median salary)


If sponsoring more than two parents, then the income required is higher again – and even higher if a sponsor already has ongoing sponsorship obligations with other parents who have obtained residence under the Parent Category.

The sponsor's income needs to be at the levels set out above for 2 out of the 3 years prior to receiving an Invitation to Apply (ITA) for residence, and this income can only be evidenced by tax statements from the Inland Revenue Department (IRD).

The sponsorship period, to which the adult child (and their partner) must agree, will be formally aligned with the New Zealand Superannuation residency eligibility requirement. Currently, this period is 10 years.

Only 1,000 residence places per year will be available under the Parent Category visa. This represents 1,000 parents per year only. A parent couple would be considered to take two of the available places.

Further details of the new policy

Now that the new Parent Category visa policy has been released in full, there are further details of which potential applicants should be aware. Applicants will need to satisfy family relationship and sponsorship requirements, as well as English language, health and character requirements.

Sponsorship requirements

Prior to the changes, the immigration instructions allowed a parent to make an application based on the single income of either their sponsoring child or their child's partner. According to the new policy, to make an application based on a single income, only the sponsoring child's income will be considered. The income of a sponsoring child's partner can only be taken into account when making an application based on joint income. This means that even if a couple is living on a single income, where the sponsoring child does not generate their own income, the higher joint income threshold will apply to the visa application.

As discussed above, income requirements are based on the New Zealand median income for each year. The period over which a sponsor's or sponsors' income will be calculated and assessed is the three years ending on the last day of the month prior to the date the applicant/s were invited to apply. The median income is that in effect on the last day of each year of the three years for which the sponsor's income is to be assessed. This means for example, that if the Invitation to Apply (ITA) is issued in May 2020, the median income in place on 30 April 2020 is what applies to that one-year income period. The relevant median income for the preceding year would be as at 30 April 2019, and as at 30 April 2018 for the year before that.

Family relationship requirements

Provided each applicant meets the family relationship requirements (and all other requirements), and the sponsor meets the significant income requirements, stacked for each applicant, there is no limit to the number of parent visas one person can sponsor. This is especially relevant for blended families, where both biological parents and stepparents may meet the family relationship criteria.

Potential applicants with complex family situations may find the new instructions especially difficult to navigate, and we advise that you consult a licensed immigration adviser if you would like more understanding of how the changes may apply to you and your family.

English language requirements

Applicants are required to meet a minimum standard of English, or to pre-purchase English for Speakers of Other Languages tuition to the specified level.

There are a variety of ways that an applicant may demonstrate their English ability is of the necessary level. If appropriate evidence is provided, applicant's personal circumstances can establish their English language ability. These circumstances may include the country in which they live or have predominantly lived, whether their family members speak English, the nature of their employment or of their qualifications. They may also meet language requirements by achieving acceptable English language test results.

Instead of meeting the minimum standard of English, an applicant may pre-purchase ESOL tuition from the Tertiary Education Commission (TEC) by paying the required charge to INZ (who collect this charge on behalf of TEC). The applicant must also sign the ESOL Agreement with TEC and return it to INZ before a resident visa can be granted.

Existing EOIs in the queue under the Parent Category

If you submitted an EOI (Expression of Interest) for the Parent Category visa, prior to it being closed, there are a couple of options available to you, depending on your situation. If you meet the requirements for the new version of the visa, you are able to update your EOI to reflect that your circumstances conform to the new criteria for the category. If you do not update your existing EOI, the information contained in it will be used as is and assessed against the new instructions.

If you know that you do not meet the new requirements, you can withdraw your EOI and apply for a refund of the EOI fee. If the withdrawal is not completed by the time of the May selection draw, the refund option will no longer be available.

Both courses of action involve filling out and returning specific forms to INZ, available on their website.

If you choose not to withdraw your EOI, it will be placed in a new queue, by order of the date it was originally received by INZ. If your EOI is declined, you will not receive a refund of the EOI fee.

Next steps

The Parent Category visa has been closed since 2016, causing much heartache to New Zealanders unable to bring their parents here to live. The overhauled category has also been the subject of intense public discussion since its announcement last year. The estimated number of EOIs sitting in the pool is 4,500 (representing approximately 6,500 people). We anticipate that only around 10% of those will meet the very onerous, new financial requirements. However, even though people's ability to apply is curtailed by the policy, the number of applicants is further limited by capping the number of visas on offer at 1,000 per year. Many families will have to continue to wait, or choose to go elsewhere.

This policy does at least provide one avenue, albeit a very narrow one, for family reunification. However, as this is a new policy, we can expect teething problems. It may be that further clarification and information will come to light once INZ starts selecting EOIs and processing applications.

This blog post is not immigration advice; it is intended only to provide a summary of the new Parent Category visa option. If you would like to find out more about the new Parent Category visa and whether you may be eligible to apply, please do not hesitate to contact Pathways NZ.