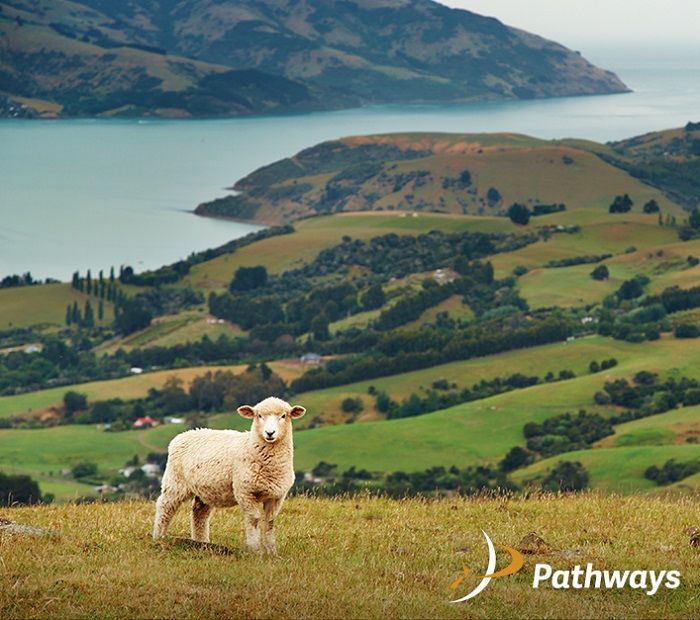 19 Mar 2020
New Zealand is taking proactive and aggressive steps in order to combat the coronavirus pandemic. Policy decisions made during this global health crisis will have far reaching flow on effects, social and economic, the full extent of which remains uncertain. This uncertainty affects everyone in New Zealand (and the world), but it intensifies an uncertainty already inherent to being a work visa holder in New Zealand.

Extraordinary measures are being taken to 'flatten the curve', and the transnational flows of people and capital that have come to underpin global and domestic economic conditions, are dramatically impacted. Though the New Zealand government has announced a $12.1 billion business relief package to help mitigate the effect on New Zealand businesses, employers and employees (both visa holders and domestic workers) face significant hardship.

The immediate and obvious effect for temporary work visa holders, is that they may lose their employment, or their offer of employment, and have to report this to INZ. They will then need to try and find another role in an increasingly limited job market.

If the unemployment rate rises significantly, which seems unavoidable, then New Zealand workers and migrant workers alike will return to the unemployment pool. As labour market tests – which include attempts to recruit a New Zealander first – are required when hiring a migrant worker, the greater number of domestic unemployed will make it more likely that a New Zealander who can do the job will be found. This is especially likely in 'lower skilled' areas of work, already hit hard by the coronavirus, like the hospitality sector.

If temporary visa holders are unable to find another job, their visa applications may be declined. They will have to either try and get a different category of visa, or depart New Zealand (increasingly difficult given the drastic reduction in international flights and the need to navigate a global web of interweaving travel restrictions). Failure to do this may result in the issuing of a deportation liability notice. Further, a partner or dependent child who is in New Zealand on the basis of someone else's temporary work visa, will also have to leave. For temporary migrant workers who have applied for residence, a job loss will mean they may no longer be eligible. There are currently almost 300,000 people – six percent of New Zealand's population – holding work visas. INZ's difficulty in managing work visa numbers, combined with a very large backlog of unassessed residence applications (mainly Skilled Migrant category and Residence-from-work) has been a concern for some time now. Becoming ineligible due to a job loss would be a gutting blow for applicants who have been waiting in the queue for over a year.

To address visa holders' concerns, INZ has so far provided some answers to a few of the more immediate and general questions that visa holders of any category may have. Relevant and frequently updated information is available on the INZ website.

However, holders and applicants of temporary work visas are in a particularly precarious position, and they are left with little clarification around what to do if the coronavirus affects their ability to go to work. Periods of quarantine or self-isolation may mean that work visa holders are technically not fulfilling the conditions of their work visa. INZ so far has provided little in the way of guidance that would help to relieve the anxiety around this issue.

In the UK for example, sponsors of visa-holding temporary and skilled workers have been given some direction. Sponsors are not required to report employees' coronavirus-related absences if the sponsor has authorised those absences. These absences may be in order to self-isolate or quarantine, or be due to the inability to travel because of restrictions. Sponsors also do not need to withdraw sponsorship if there are exceptional circumstances when an employee is absent from work without pay for four weeks or more. The Home Office has also stated that they will not take any compliance action against employees who are unable to attend work due to the coronavirus outbreak, or against sponsors who continue to sponsor students or employees despite these absences. This kind of assurance would assist temporary work visa holders and their employers to better assess their options during this troubled time. It would address one of the more specific short-term concerns for New Zealand's migrant workforce, but there are long-term concerns for the future of New Zealand's workforce that are coming to attention.

The current global health crisis means unprecedented policy developments will continue to occur. The hope and expectation is that these policy measures, along with global governmental cooperation and the combined efforts of varied organisations, businesses and individuals, will see us through the worst of this pandemic. When that happens, New Zealand will be left to reassess and rebuild. If the migrant workforce is not supported, or is overlooked by Government planning, and given no choice but to leave New Zealand, there is no guarantee that they will come back. According to StatsNZ, at the end of 2012, over 25 percent of New Zealand's workforce was born overseas. That is a very large hole to try and fill.

Now more than ever, we can see the very real effects of globalisation and international interdependence. We can also see the very real need for cultural and social cooperation and compassion. It is important to protect local businesses and domestic workers, but it is similarly important to protect our migrant workforce, for the benefit of all of New Zealand. We need to look after ourselves, but we also need to look after each other.

Information about coronavirus, including how to self-isolate, is available on the Ministry of Health website.

If you are outside of New Zealand, you can find information about coronavirus on the World Health Organization website.

If you would like to discuss what recent policy developments could mean for your current work visa, or planned work visa application, contact Pathways to speak with a licensed immigration adviser.