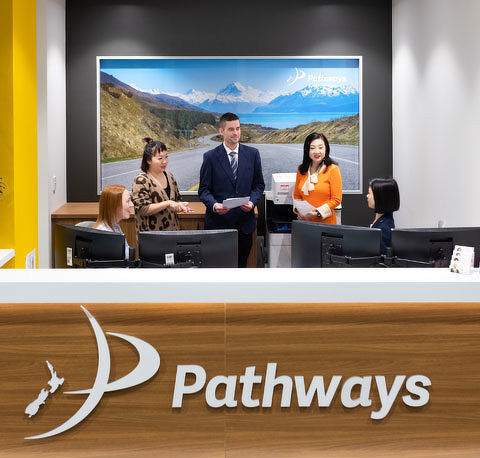 Immigration Minister Hon Kris Faafoi has, on 29 September 2021, introduced a new one-off 2021 residence pathway which is projected to provide up to 165,000 migrants with the certainty of New Zealand residence over the next year.
Most migrants who are in New Zealand, and holding work visas, will be able to qualify for this new one-off resident visa - which is wonderful news for them and their families.
As time passed, and the border remained closed, it became increasingly apparent the Government had no choice but to go the extra mile and do everything possible to retain the much-relied-upon migrant workforce within in New Zealand. The country is facing a significant skills shortage and this shortage was being exacerbated with migrant workers beginning to return overseas for a more certain future, and their skills cannot currently be replaced.
Governments do not often do the "right thing" as far as migrants are concerned but, in this instance the Government has definitely "come-to-the-party" and a big congratulations is in order. Credit also to the Government for putting aside their earlier stance regarding lower skilled migrant workers, and for focussing on the reality of New Zealand's labour market situation and moving to address this in a bold and (almost) all-encompassing approach.
So how will the one-off 2021 resident visa work?
Firstly, an applicant must normally be in New Zealand as at 29 September 2021 and, on this date, hold (or have applied for) a qualifying work visa which includes all of the main essential skills, work-to-residence, post-study work visas, and others. The notable work visas which do not qualify are partnership, specific purpose, and working holiday work visas. Many doctors and GPs, and high-level tech workers, are working in New Zealand as contractors and hold specific purpose work visas - which are not one of the qualifying work visa categories. It is unfortunate that these key target groups that the Government is wishing to retain in New Zealand have been overlooked with the current policy settings, and it is hoped this will be quickly rectified.
Holders of critical purpose visitor visas for roles of 6 months or more can also qualify as long as they arrive in New Zealand, and apply for their 2021 Resident Visa, before 31 July 2022.
Secondly, an applicant must satisfy one of the following requirements as at 29 September 2021;
• First arrived in New Zealand on or before 29 September 2018 and been in New Zealand for at least 821 days in the three years to 29 September 2021) OR
• Be paid at or the above the median wage of $27.00 per hour, OR
• Work in a role on one of the "scarce role" lists which comprise:
– Roles on the current Long Term Skills Shortage List
– Roles in the health and education sector which require occupational registration
– Personal carers and other critical health workers
– A very wide range of primary sector and other sector roles ranging from farm manager/farm worker, forestry worker, slaughterer, stablehand, baker, cook and even pastry cook assistant, and many more roles! The variety in the roles listed, and the absence of many more deserving roles will, we expect, cause some angst with this new policy.
Applications will be made in two intakes. Applicants who had a SMC or Residence-from-work residence application lodged on 29 September 2021, or have a SMC EOI submitted which includes dependent children aged 17 years or older, can lodge their 2021 Resident Visa in the first intake from 1 December 2021. All other applicants must wait for the second intake on 1 March 2022. The last date to make a 2021 Resident Visa application is 31 July 2022.
For those applicants who have partners and dependent children overseas their residence application can be submitted with their family members included, and when the residence is approved the resident visas issued to the family will enable them to obtain border entry and to be finally reunited in New Zealand.
Applications will be made online using, we understand, the same platform as border entry requests – which has proved problematical as the form cannot be prepopulated in advance.
There are several favourable aspects of the 2021 Resident Visa application process.
1. There is no English requirement and no age restriction
2. As it is an online process original documents are not required to be submitted
3. New overseas Police Certificates are not required unless requested
4. Medical certificates provided in the past 3 years can be relied upon and more health conditions can be accepted
5. Employment is based on average weekly work of 30 hours or more and employment can be for casual or permanent roles. Allowance can also be made for reduced hours or pay due to the impact of Covid
6. There is a new option which can enable dependent children aged 25 years and older to apply
The 2021 Resident Visa application fee will be $2,160. Applicants applying in the 1 December intake (who have a lodged residence or qualifying EOI) do not need to pay the application fee when lodging their application. The fee they will need to pay will be advised when their application is about to be decided and will take in to account the application fees already paid and SMC applicants will receive a fee refund.
Our initial observations of the 2021 Resident Visa are overwhelmingly positive and the Government is to be commended on taking the approach it has.
The challenge will be, as it has been for some time, with Immigration New Zealand and its ability to deliver the outcomes envisaged by the Government in an efficient and timely manner. The Government had previously nominated 2019 as the year of delivery – for all the migrant workers in New Zealand it certainly looks like 2021 could actually be their year of delivery!
To find out if you or your employee can qualify for the one-off resident visa do not hesitate – call 078349222 or contact a Pathways
Licensed Immigration Adviser
today!