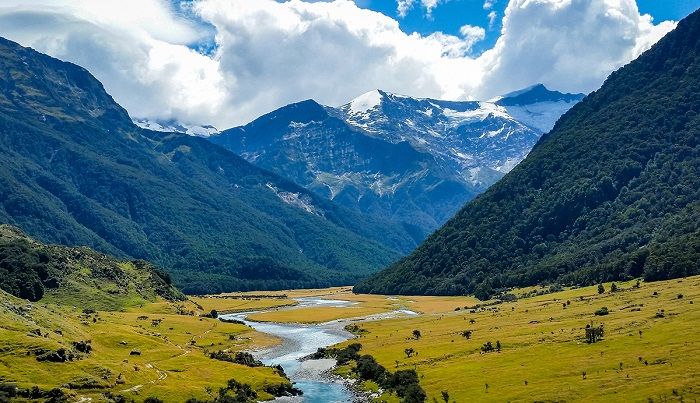 28 Aug 2020
New Zealand needs more doctors and other medical professionals, especially as COVID-19 continues to place pressure on our health system. However, despite the border exception process designed to facilitate their entry, and feverish recruiting by DHBs, doctors and other essential health workers are simply not getting here in significant numbers – yet.

Last week it was reported that Immigration New Zealand (INZ) has received 1,756 Expressions of Interest (EOI) for exceptions to the border closure under the critical health worker category. But so far, only 21 of these have resulted in a border exception being made. These figures however do not tell the whole story. Interest from overseas doctors is high and local health providers are busy recruiting. Medical vacancies are actually filling up fast – the border situation and the accessibility of travel, just are not keeping pace.

The New Zealand health system is largely reliant on foreign skilled medical workers. According to the Medical Council of New Zealand, more than 40 percent of registered doctors practising in New Zealand have trained overseas (hailing from more than 100 different countries). Even before the COVID-19 pandemic, New Zealand has had a severe lack of doctors and other medical professionals, a fact reflected in the high number of Health and Social Services roles on the Long Term Skill Shortage List. Some of the specific occupations that continue to be highly sought after include General Practitioners, Psychiatrists, Registered Nurses and Surgeons.

Research released by the Association of Salaried Medical Specialists (ASMS), sets out a number of reasons for New Zealand's protracted professional shortages in the fields of health and medicine. Historically, there have been high rates of expatriation of New Zealand doctors. There is also fierce global competition to attract international medical graduates. Compounding this is New Zealand's poor retention rates of those international practitioners who do choose to come here.

However, New Zealand's major drawcard has always been a perceived better quality of life. Our success, relative to the rest of the world, in managing the COVID-19 outbreak has only reinforced this perception.

Kate McKendry, Director & Recruitment Consultant with NZDr, a specialist medical recruitment company, explains that there has been a huge increase in interest from overseas doctors during the pandemic. DHBs are being flooded with enquiries and are seeking to recruit extensively while the interest is there.

"Given that the inflow of interest is so high, if you are thinking of making the move to New Zealand then you should be looking to do it now," Kate advises.

"New Zealand is relatively small and there are a finite number of opportunities. If there is nothing stopping you coming now, then you should not delay – in 12 months' time the job vacancies situation may look very different. If you wait it out, like a lot of people might intuitively want to do, you may end up competing for a limited number of roles."

She adds that demand for Psychiatrists and GPs is always high, so people in these occupations may have more leeway than others, in particular GPs willing to work in the regions.

A closer look at the statistics released by the Ministry of Business, Innovation and Employment (MBIE) gives some indication of the rate of recruitment. Though the number of successful border exceptions so far approved is very small, this is from a pool of 946 invitations to apply (ITA) which have been granted in the last few months. There are a number of reasons why, despite the issue of an ITA, doctors are not being granted an exception to border restrictions or are otherwise not making it to New Zealand.

Obtaining the requisite documentation to provide to INZ, and to the Medical Council of New Zealand to support an application is difficult due to national lockdowns and COVID-19 related restrictions. Similarly, flight availability issues, including arduous transit arrangements, are a major impediment to those seeking to enter the country. Other complications on the ground in applicants' home countries, as well as personal circumstances and complexities surrounding family members and their ability to travel, can throw up more administrative blockades.

Of the 21 exceptions reported, Pathways NZ has been responsible for a large and growing number. Charlotte Summers, one of Pathways' licensed immigration advisers who specialises in securing work visas for overseas doctors, explains that as internal restrictions ease in their countries of origin, more doctors will find themselves able to make the journey to New Zealand. Indeed, during the month of August, Charlotte has seen an increase in the number of doctors with border exceptions who are arriving onshore and entering managed isolation. Following completion of this necessary quarantine step, these doctors will then be able to take up positions where they are sorely needed.

"Challenges certainly remain with flights and transiting other countries," Charlotte says.

"However, it remains possible for those medical professionals who meet the border exemption criteria to obtain the exemption, travel to New Zealand, and commence their role following the mandatory isolation period. Careful planning and timing are key in these uncertain times."

The situation remains very fluid, but current indications are that border exceptions and subsequent entries of doctors and other medical professionals are on the uptick. If you believe you are eligible for a border exception as a critical health worker and you want to learn more, contact Pathways today to speak with Charlotte or another licensed immigration adviser. Let's Talk!.