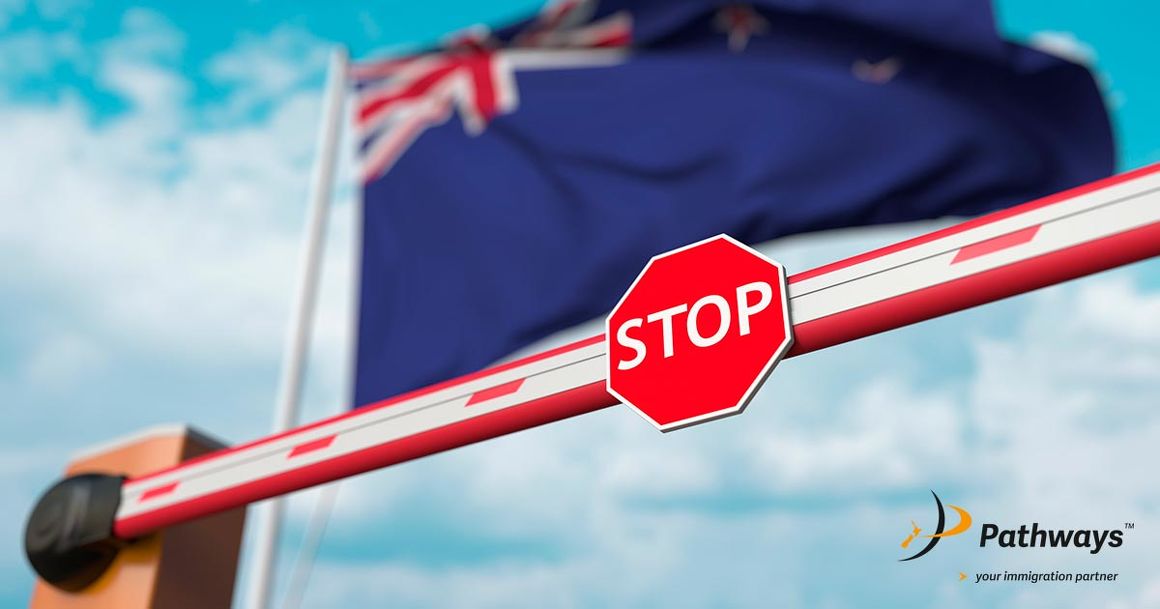 20 Feb 2023
For a lucky few, immigrating to New Zealand may be reasonably straightforward. However, for many others, their personal circumstances can make navigating the requirements of any given visa category a difficult undertaking. For example, a person's health, character, or the specifics of their immigration history, can prove problematic when seeking to obtain a New Zealand visa. In such situations, it is advisable to seek expert assistance. The team at Pathways™ has experience in a broad range of complex immigration matters and are able to assist you with your immigration journey, no matter how bumpy this is. If any of the scenarios listed below apply to you, contact us today to find out how we can help.


Health issues

New Zealand sets a standard of health that applicants must reach (with very limited exceptions) if they wish to be granted a visa. According to the Immigration Instructions that govern the processing of visa applications, a person has an acceptable standard of health (ASH) if they are unlikely to be a danger to public health; and, unlikely to impose significant costs or demands on New Zealand's health services or special education services; and, able to undertake the purpose upon which their visa application is based.

Depending on the visa type you are applying for, your intended length of stay, as well as the discretion of the immigration officer managing your application, you will have to evidence your standard of health. Generally, applicants for residence class visas, and applicants for temporary entry class visas intending a stay in New Zealand of more than 12 months will need to provide an Immigration Medical from an approved panel clinic.

If an applicant is assessed as having an unacceptable standard of health, that does not mean they will automatically have their visa declined. There is the possibility of being granted a medical waiver. Medical waiver assessments are complicated, and presenting Immigration New Zealand (INZ) with a strong case is essential to the success of your application. Some medical conditions automatically render a person ineligible for a medical waiver. In other cases, particular features of a person's visa history, or a family member's visa history, can mean they are unable to be granted a medical waiver. However, depending on your diagnosis, your prognosis, and other relevant personal circumstances, it may be possible to achieve a favourable medical waiver outcome.


Character issues

Applicants for all New Zealand visas must be of good character and not pose a potential security risk. If any person included in a visa application fails to meet the character requirements, the application may be declined. Character checks are generally required for applicants aged 17 years and over, for residence visas and for temporary entry class visas for periods of 24 months or longer. These checks involve obtaining a police or similar certificate from your country of citizenship, and from each country in which you have lived for set periods of time as specified by the Immigration Instructions.

Different rules apply to resident visa applicants and temporary visa applicants, but, having a criminal history (including committing offences involving dangerous driving, driving having consumed excessive alcohol, or driving having consumed drugs) can be a major obstacle that must be overcome. If you have been subject to a period of prohibition on entry to New Zealand or if you have, at any time, been removed, excluded, or deported from any country, New Zealand or otherwise, then will present a character concern. If you have ever provided any false or misleading information to INZ, whether as part of your own visa dealings, or in support of someone else's visa application, this can also be regarding by INZ as a serious character issue.

If INZ raises character concerns, there is the possibility of obtaining a character waiver. Similar to a medical waiver assessment, the character waiver assessment is complex and professional assistance is recommended. The outcome can depend on building a strong case, informed by your unique circumstances, and founded on solid evidence and, in some cases, previous decisions and appeal outcomes.


Declined residence visa application

If your residence visa application has been declined, you may wish to appeal the decision to the Immigration and Protection Tribunal (IPT). This option is not available in the case of declined temporary visa applications. If you choose to go ahead with this appeal process, the IPT must receive your appeal within a specified time period (which is normally within 42 days from the date on which INZ notified you of its decision).

If you are considering lodging an appeal on the basis of a declined resident visa application, it is critical to be aware that an INZ residence decision can only be appealed if you believe:
• the INZ decision is wrong because you do satisfy the residence instructions in place when you applied for your visa, and/or
• INZ has not followed a fair or proper process in assessing and deciding the application and/or
• you have 'special circumstances' that mean the Minister of Immigration should make an exception to those instructions.

As an appellant, you are permitted to represent yourself in IPT proceedings. However, given the technical expertise and advocacy skills necessary, professional and expert representation by either an experienced immigration lawyer, or a licensed immigration adviser can prove highly beneficial and give any appeal the best chance of success.


Unlawful immigration status

If you are in New Zealand but do not hold a valid and lawful visa, you may also wish to contact Pathways to speak with a Licensed Immigration Adviser, so we can work with you to try and find a resolution to your situation. If you believe you have a special case, there are some avenues available to you that may enable you to regain your lawful status.


Section 61

If you are unlawfully in New Zealand you should urgently seek advice on submitting a section 61 request under of the Immigration Act 2009. If you do not hold a valid visa you are not eligible to lodge any new visa application and must, instead, lodge a request under section 61 to gain prior approval for a new visa application to be considered. INZ will look at a number of factors in assessing your section 61 request, including your immigration history and your personal circumstances, as well as your connection and contribution to New Zealand, the reasons why you became unlawful, and the endeavours made to regularise your visa status. There are no guarantees any section 61 request will be approved. INZ has 'absolute discretion' in assessing these requests, and if the request is declined it is not required to provide any reason, and there is no right of appeal. Despite this, a well-supported and prepared section 61 request should always be considered in the first instance if you are currently unlawful and is the best course of action to normalise your visa status.

Requests under section 61 are regularly granted but cannot be granted to people in respect of whom a deportation order, or removal order is in force. However, there is the possibility of having a deportation order cancelled after making a section 61 application, so it is important to seek professional expertise as early as possible.


Appeal against deportation

If you are unlawful in New Zealand you can, in certain circumstances, also appeal to the IPT. Depending on your circumstances, different timeframes apply in which any appeal must be lodged. If you have been served a Deportation Liability Notice (whether as a temporary visa holder or a New Zealand resident), your window in which to appeal is usually only 28 days.

In any case, for your appeal to succeed, you must show the IPT that:
• there are exceptional humanitarian circumstances that would make it unjust or unduly harsh to deport you from New Zealand, and
• letting you stay in New Zealand would not be against the public interest.

The appeal can result in residence, a temporary visa being issued (for up to 12 months), or a decline decision.

Appeal processes are legally complex, and there are very serious consequences if deportation proceeds. If you wish to lodge an appeal with the IPT, it is our strongest recommendation that you have a specialist adviser or lawyer represent you and who is experienced in IPT appeal work.


Let's Talk!

If you have a complex immigration situation or would like professional advice regarding any of the matters summarised above, the Pathways NZ team includes licensed immigration advisers, who are also qualified lawyers, who are available to provide their expertise to guide you on the best course of action.