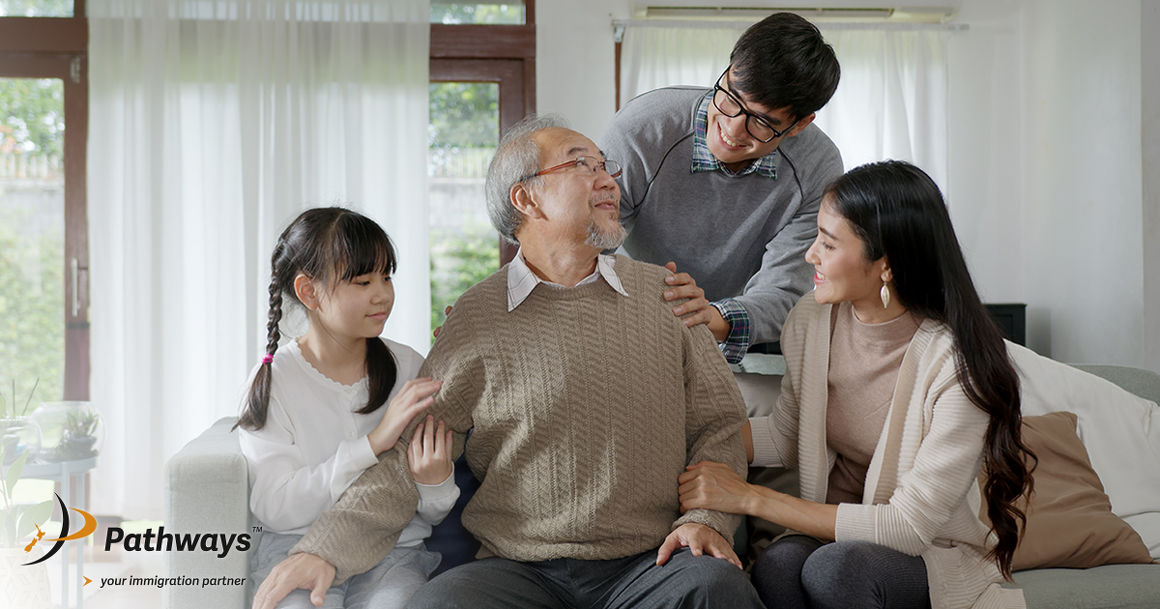 10 Jul 2023
Visa holders are always strongly advised to maintain their lawful status at all times. However, due to any range of circumstances, you find yourself in an unlawful immigration status it is crucial to seek advice and assistance from a licensed immigration adviser or lawyer as there are potentially a number of steps which can be taken in an endeavour to recover a person's visa situation.

The situation with parents of New Zealand citizens or residents who become unlawful is particularly difficult due to their age, possible health factors, the significant family and emotional attachment, and the fact that they may have no, or little, family support if they have to return home. In certain cases, such parents' circumstances may meet the humanitarian threshold to justify a direction for the grant of a temporary or resident visa by the Immigration and Protection Tribunal (IPT). The IPT assesses appeal cases on humanitarian grounds, taking into account the person's vulnerability, risk of harm, and a wide range of other factors which, in combination, may be sufficient to pass the test that their circumstances are exceptional. These considerations go beyond typical visa requirements and focus on providing relief and protection in deserving cases. There is a very high threshold and each case is determined on its individual merits.

Humanitarian appeals are only possible if a person is already unlawful, and, there are occasions when a strategic decision is made to deliberately allow a person to become unlawful in order to undertake a Humanitarian Appeal against Deportation. A person has 42 days from when they first become unlawful to submit such an appeal with the IPT. Any decision to become unlawful in order to make an appeal on humanitarian grounds should be made with great caution as this is very much an option of last resort as if the appeal is not successful the person must depart New Zealand (or be deported) and the likelihood is that any future visa applications to return to New Zealand would be declined.

The following successful IPT appeal decisions (published on the IPT website) for Pathways' clients show the very high threshold that is needed for a successful humanitarian appeal.

Humanitarian grounds may be established when there are compelling reasons for family reunification, and we have undertaken a number of cases on this basis for elderly parents. These can include situations where separation from immediate family members causes significant hardship or poses risks to the well-being of the individuals involved. In the recent decision of Galodamu [2023] NZIPT 505804 the appellant's daughter and her family were living permanently in New Zealand. In 2019 the appellant travelled to New Zealand from Fiji to visit with his New Zealand citizen daughter and her family (including three children) following the tragic passing of his wife. The daughter was the last remaining family member, the appellant's son having passed away several years prior. The daughter's husband had owned the home in Fiji that the appellant had lived in, and it was necessary for him to sell this property in order to purchase a home for himself and his family (with the appellant living with them). The appellant had been brought to New Zealand as he was not coping well on his own since the passing of his wife – he did not know how to cook for example. The appellant, by the time the appeal was considered, had also (largely as a result of Covid border closures) spent 3 years living in New Zealand with his daughter and her family – their bond was extremely close. The appeal was successful, and the Tribunal directed for the grant of New Zealand residence.

The Tribunal also considers cases where individuals face exceptional circumstances, such as severe medical conditions that require specialized treatment not available in their home country. In such cases, granting a temporary or resident visa ensures access to necessary healthcare and support. AY (Kiribati) [2023] NZIPT 505813, was a humanitarian appeal for a mother of a New Zealand resident. She was facing significant difficulties if she had to return to Kiribati owing to her strong family connections to New Zealand through her daughters and grandchildren, who were permanently based in New Zealand, and the reality of the ongoing challenges Kiribati faces. During the course of the appeal the mother was diagnosed with cancer and required urgent treatment. In full knowledge of the risk that the medical treatment would prove too much of a burden we submitted the updated information to the IPT, and presented the full situation, the urgency, and the facts of the non-availability of medical treatment in the appellant's home country. The Tribunal agreed, and within a few days a New Zealand resident visa was obtained enabling the Appellant to receive funded medical treatment for her cancer here in New Zealand. This was a significant relief for the Appellant and her family and we continue to be thankful to the Tribunal for their compassion in this case.

An appeal on humanitarian grounds requires expert advice, preparation and guidance, and must be extremely well researched and evidenced, in order to have any chance of being successful – and, as the above decisions show, successful appeal outcomes are life changing for both the person and their families. If you think your or your family's circumstances may be such that a humanitarian appeal is a possibility, then please contact our team of Licensed Immigration Advisers for an initial free, no obligation and confidential consultation.