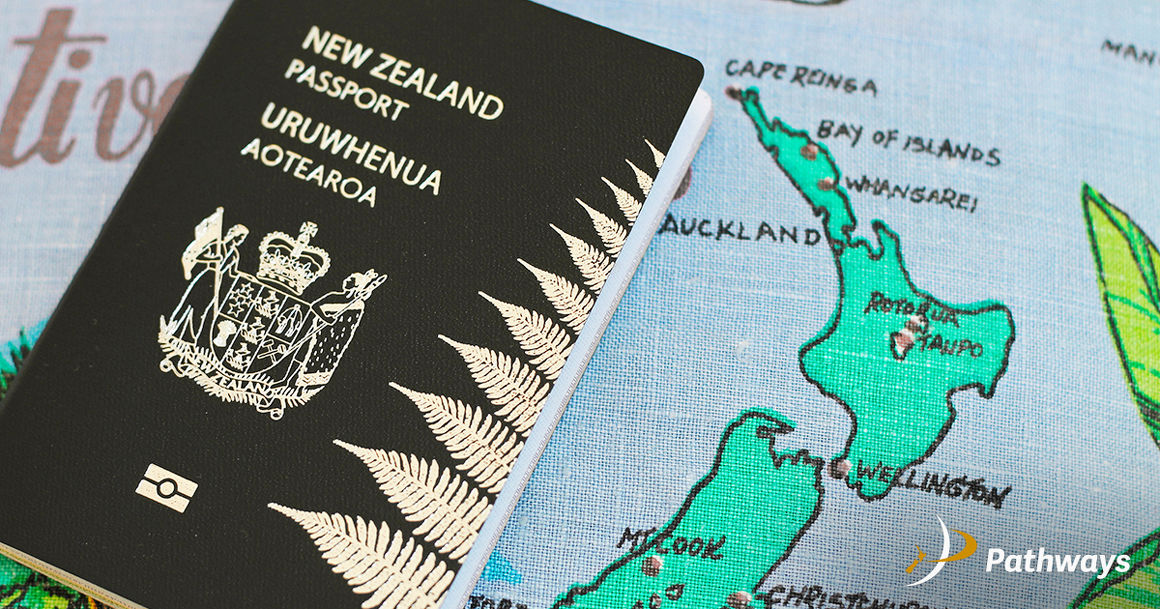 31 May 2021
Becoming a citizen is the final step in the immigration process. If you are currently a New Zealand resident and you want to have all the security and rights that come with being born in New Zealand, you should consider applying for citizenship.

But, as you might expect, applying for citizenship can be a long process. Make sure you know what is required for your application, so you have the best opportunity to get the outcome you want.

Get the right advice before you apply
If you are applying for citizenship, you need to make sure that your application is complete and correct. Any errors or incomplete information could add to the processing time or cause your application to be declined.

The Pathways team of licensed immigration advisers can answer your questions and make sure your application is complete and correct, so you do not have to worry about avoidable delays or declines.


What are the categories of New Zealand citizenship?

New Zealand has three main categories:
• Citizenship by birth - automatic if you're born in New Zealand before 1 January 2006. If you were born in New Zealand on or after 1 January 2006, you are only a citizen if, when you were born, at least 1 of your parents was a New Zealand citizen or resident.
• Citizenship by descent - if you have a parent who was a citizen when you were born.
• Citizenship by grant- if you and your parents were born outside of New Zealand.

If you and your parents were born overseas, and you entered New Zealand as a migrant, you are most likely to be applying for citizenship by grant.

Multiple citizenships
New Zealand allows dual or multiple citizenship, but some countries require citizens to renounce their citizenship on becoming citizens of another country. If you are unsure of the citizenship laws of your country, please contact your local consular office.


Eligibility requirements

To be eligible to apply for the grant of New Zealand citizenship, you should have:
• held a resident visa for five years
• spent 240 days of each of those five years in New Zealand
• spent a total of 1350 days in New Zealand in the five years immediately prior to when you make your application.

You must also be:
• of good character
• able to communicate in English.

You can check your eligibility to apply using the self-check tool on www.govt.nz

Eligibility exceptions for children
Children aged 15 years and under do not have to meet the presence requirement if they are applying with a parent who does meet this requirement.

Children aged 13 years and under do not have to meet the character requirement.


How to apply for New Zealand citizenship

• Apply online: Use your verified RealMe* account.
• Apply by post: Download the form, and courier your completed application to DIA in Wellington.
• Apply in person: Make an appointment at a DIA office in Auckland, Manukau, Hamilton or Christchurch.

Your application must include your:
• Birth certificate or record of birth
• Marriage certificate (if applicable)
• Passport photo
• Passport or travel documents.


Fees (as at May 2021)

• Applicants aged 16 years and over - $470.20
• Applicants aged 15 years and under - $235.10


The process to be granted citizenship

Citizenship applications are processed by the Department of Internal Affairs (DIA) and are approved or declined by the Minister of Internal Affairs.

If your application is approved
You will be required to attend a citizenship ceremony organised by your local city or town council. Ceremonies are organised every 2 to 5 months depending on the numbers involved.

At the ceremony, you must swear an oath before you can receive your certificate of citizenship. Once you have your certificate of citizenship, you can apply for a New Zealand passport.

If your citizenship application is declined
You can request a copy of the report that went to the Minister. If you can submit that the report was incorrect or incomplete and the Minister was not given the right advice (if this was the case) and you can apply for a review of the decision.


Processing time for an application

Since December 2020, the DIA website states that it can take between 7 and 12 months to process an application for citizenship by grant. Prior to December 2020, the processing time was 5 to 10 months. As of 29 March 2021 there were 21,324 citizenship applications under process.

The Department of Internal Affairs attributes the longer processing time to a dramatic increase in citizenship applications since March 2020, a backlog of applications as a result of being unable to process applications while in COVID-19 lockdowns, and an ongoing project at DIA to shift from a paper-based citizenship application system to a new online application system.

Applications now take an average of 113 days to process, up from an average of 43 days in the year prior to the COVID-19 pandemic, but the new online system should reduce processing times once it is fully operational.

Talk to us if you're thinking of applying
Contact one of our licensed immigration advisers if you have questions or need advice about applying for New Zealand citizenship. Let's Talk!Link: *Don't have a RealMe account? Sign up here.