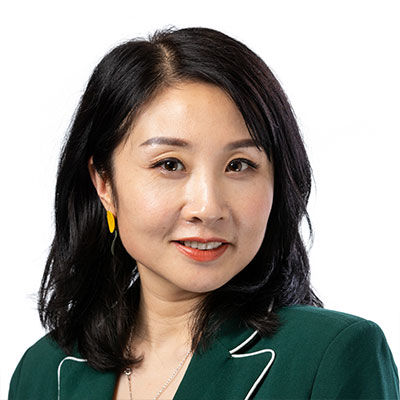 Licensed Immigration Adviser
Email:
[email protected]
Since joining Pathways' Hamilton office, Grace has helped clients from almost 20 countries to get their visas. Grace is a superb communicator and is fluent in English and Mandarin and can speak Japanese at a conversational level. Her goal is to help all of her clients enjoy, and succeed with, their immigration journey to New Zealand.

Prior to becoming an Immigration Adviser, Grace worked for Immigration New Zealand (INZ) for seven years across their Auckland, Hamilton and Beijing offices. As an Immigration Officer, Grace was responsible for processing various types of visa applications and as part of the residence visa team, she assessed and processed Skilled Migrant visa applications, acquiring an in-depth knowledge of this residence category.

Grace is originally from China, and promptly fell in love with New Zealand when she first arrived in 2001. Before moving to New Zealand, Grace obtained a Bachelor of Arts degree from the Foreign Language School of Capital Normal University in China. She then attended the University of Waikato, where she successfully completed two Master degrees in Management Studies, majoring in both Hospitality and Tourism, and Marketing and International Management. She completed her Graduate Diploma in New Zealand Immigration Advice in December 2017.

In her spare time, Grace enjoys keeping fit and taking her family travelling around New Zealand.