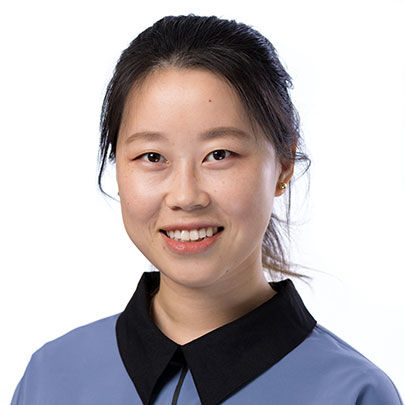 Licensed Immigration Adviser
Email:
[email protected]
Vallie obtained her Bachelor of Public Administration in China before pursuing a Master of Management Studies degree as an international student at the University of Waikato in Hamilton, New Zealand. Following her graduation in 2016, she ventured into the immigration industry, starting as an assistant for a Licensed Immigration Adviser (LIA) and progressing to become a client manager and eventually an LIA herself. Vallie provided comprehensive visa support to clients from diverse backgrounds and assisted with a wide range of visa applications.

After accumulating five years of experience in the immigration field, Vallie joined the Pathways™ team as a provisional Licensed Immigration Adviser in February 2022. She completed her Graduate Diploma in New Zealand Immigration Advice in June 2022, and became a fully licenced immigration adviser in February 2023. Vallie has specialised experience in various New Zealand visa categories, including Employer Accreditation, Job Checks, Accredited Employer Work Visa, Skilled Migrant Category, and Partnership applications. Vallie is also passionate about helping skilled workers secure employment opportunities by connecting their skill sets with employers in search of a skilled workforce.

Vallie is approachable, friendly, and committed to the success of her clients. She goes above and beyond to offer excellent service and support to individuals seeking immigration advice. Her personal migrant experience equips her with an empathetic understanding of her clients' circumstances and enables her to provide customized guidance.