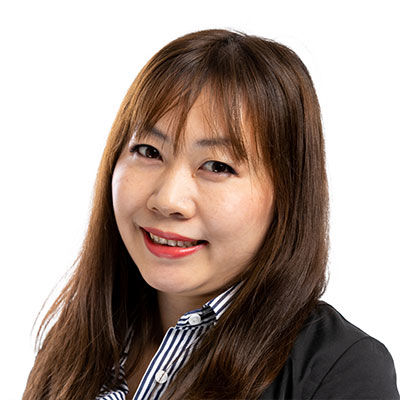 Licensed Immigration Adviser
Email:
[email protected]
Since joining Pathways in 2009, Maggie has provided advice on all immigration issues and visa types, having successfully assisted many clients from different industries with Skilled Migrant residence visa applications and work visa applications. Fluent in English, Mandarin and Cantonese, Maggie utilises her multilingual talents to primarily work with Pathways' Chinese speaking clients.

Before becoming a Licensed Immigration Adviser, Maggie gained six years work experience in the education sector, including working two years as a university lecturer in China, and four years as an ESOL language teacher in New Zealand.

Maggie first came to New Zealand in February 2005 as an international student where she studied at the University of Waikato. She graduated with her first qualification, a Graduate Diploma in Human Resource Management, in 2006. She later continued her studies with a Master of Arts majoring in Applied Linguistics, from which she graduated in September 2009.

Maggie enjoys travelling, photography, dining out and watching rugby games – particularly when the All Blacks are playing! Maggie relishes time spent with her family, especially with her young son, Noah.