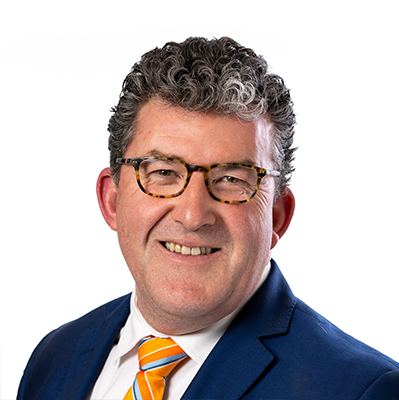 Business Development Manager
Email:
[email protected]
William joined the Pathways team in June of 2020 as our Business Development Manager. This role has a wide scope, including managing the growing number of corporate relationships, promotion and marketing of the business, and assisting with general management and business strategy.

William's diverse and successful career as a business owner and independent director has spanned many sectors over the last three decades. From working in the tourism, aviation and quick service food sectors to governance roles in those same sectors and student accommodation, building supplies and a range of community-focused not-for-profit organisations. More recently, William retired as the Waikato Chamber of Commerce's Chief Executive, having completed a successful turnaround of the 113-year-old organisation.

In May 2021, William will have been married to Alison for 30 years. They have two grown-up daughters, and a greatly loved miniature poodle/bichon frise called Vespa. William's interests include preparing asado, Argentine BBQ from his time living in Argentina as an AFS exchange student, opera, and politics at regional and national levels.

William is very much a people person, with extensive networks, high energy and a constantly enquiring mind.